Products
Cardiology
Multifunctional bed for dynamic stress-echo-cardiography and all cardiac examinations
STRESS TABLE ECHO 100 MED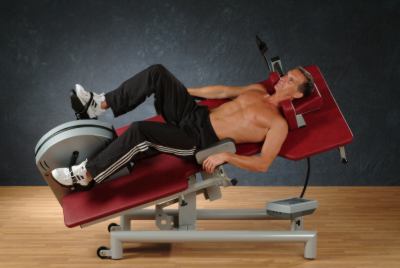 For the non-invasive cardiological diagnostics with an integrated, tiltable ergometer for all appropriate examinations in the cardiac lab. It offers the use for a variety of applications.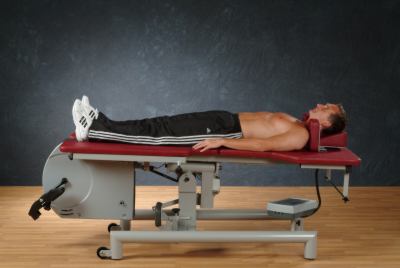 The bed may be tilted or swung in 3 planes in order to meet the requirements of all conventional Ultrasound examinations. Tilting and swinging is being accomplished continously through a remote control by means of electrically controlled motors.
Through the swinging of the ergometer a special cardiac bed for mechanical stress echocardiography may be achieved. The integrated supine ergometer works with a software controlled braking system in order to control patient load as optimal as possible.
The system may be used
for dynamic stress-echocardiography,

for pharmacological stress-echocardiography,

for conventional 2-D and Doppler-echocardiography,

for contrast-echocardiography,

for TEE applications,

for supine ergometry,

for catheter type examinations under load.
Heart-Sound and Auscultation Systems
CARDIONICS
The system comprehends 33 heart-sound-programs. The duration of the auscultation program is 3 1/2 hours, recording and reproduction of real patients' registations, 26 lung auscultation programs for a maximum of 200 auditors.
CARDIOSIM
a digital HEART-SOUND TEACHING-System for TEACHING CARDIAC AUSCULTATION

SIMULSCOPE
for TEACHING HEART and LUNG SOUNDS
Group listening with SimulScope

PNEUMOSIM
a digital LUNG-SIMULATION-SYSTEM

E-SCOPE
ELECTRONIC STETHOSCOPE

INFRARED-SOUND-SYSTEM
bedside infrared system for the transmission in an auditorium or teaching-room.

S.A.M.
the STUDENT AUSCULTATION MANIKIN
for teaching heart sounds
20 different sounds and murmurs sounds heard at 4 anatomically correct sites.
In addition further programs can be offered as a result of a co-operation with leading cardiological centers in the United States.
Educational and teaching programs for echocardiography and the heart-catheter-workstation.